Serra do Açor
Dominated by Schist, Serra do Açor is the largest schist mountain in the country. It has folds and fractures that give rise to a characteristic type of relief, with water lines and charming waterfalls, such as the Fraga da Pena waterfalls, one of the main points of interest in this mountain range.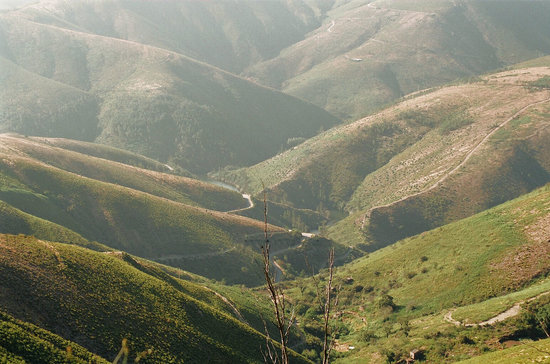 Serra do Açor is part of the central mountain range of the Iberian Peninsula and its highest point is Pico da Cebola (1418 meters), which is the 5th highest point in mainland Portugal. In addition to this, there are other points of high elevation, including Monte do Colcurinho, where the Capela da Nossa Senhora das Necessidades (1242 m of altitude), Alto de São Pedro do Açor (1341 m), in Alto Ceira and Cabeço do Gondufo (1342 m of altitude) where, at 1118 m of altitude, the river Ceira rises. All these places are areas of unparalleled beauty, which you should visit.
In the heart of Portugal, away from the main routes, it is one of the wildest and most unknown places in our country (SNPRCN, 1990).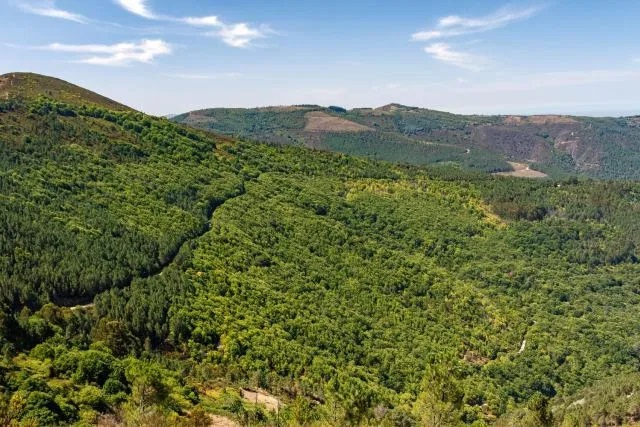 In 1982, Serra do Açor had an area classified as Protected Landscape, with 349 hectares, and an area classified as Rede Natura 2000, with 749 hectares. Its classification was the result of a long bureaucratic process, whose primary objective was to preserve the Margaraça Forest, one of the most remarkable deciduous forests in Portugal.
According to the Habitats Directive, the existing habitats in the Serra do Açor correspond to: European dry heaths, Loureiros arborescent thickets, Siliceous rocky slopes with chasmophytic vegetation (plants that live under rocks), Temperate European forests (Oaks-Alvarinho, Alders and Ash trees). ) and Mediterranean sclerophyllous forests of Oak-Alvarinho or Holly.
Talk to us to take a guided tour of the Serra do Açor. Contact us through contact form, phone or email.